Jeff Gottermeyer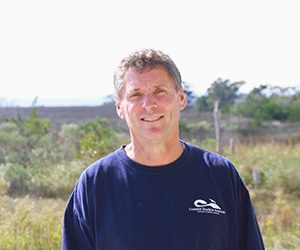 Jeff Gottermeyer
Facilities Support
Office:
Room No. 221A
850 NC 345, Wanchese, NC 27981
Email: gottermeyerj15@ecu.edu
Bio
Jeff Gottermeyer joined the Institute in February 2015. He performs a variety of building support duties. His day-to-day responsibilities include custodial tasks, staging of furnishings for public events and assisting professors and staff as needed.
Education
---
B.S, Physical Education K-12, James Madison University
Personal Interests
---
Jeff moved to the Outer Banks in 1987 with his wife, Liz.  He enjoys reading, writing, playing guitar and spending time on the beach with his dog, Leo.  Jeff is currently working on his 6th novel.