Donate

Support Students & Faculty at the Coast
Your generous donation will support student and faculty scholars at the coast on the ECU Outer Banks Campus.  Your gift will help us advance our mission, and help us accomplish more as we work to better understand the complex systems of coastal North Carolina.
Advancement Priorities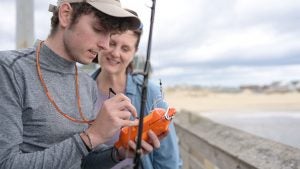 STUDENT HOUSING  – The growth of the Outer Banks Campus will require some dedicated housing for undergraduate and graduate students. Although the Friends of Elizabeth II Guest House has provided adequate resources to date, a holistic, informed, and inclusive approach to housing our students must be considered moving forward. This will require a significant capital campaign if we are to develop dedicated housing (at least in part) for undergraduate, graduate, and staff needs.
SUPPORT FOR UNDERGRADUATE SEMESTER EXPERIENCE FOR STUDENTS
This semester-long program provides students interested in coastal resources, science, and management the opportunity to immerse themselves in an environment where courses are hands-on with field and lab-based experiences. Barriers include, but are not limited to, transportation, rent, supplies, etc.
YOUTH & K-12 PROGRAMS
Community outreach and engagement is central to our mission. CSI outreach staff provide standards-based field and lab experiences for K-12 students and teachers throughout the school year on the ECU Outer Banks Campus. Day camps provide summer learning opportunities for youth and are based on coastal themes including marine biology, ecology, oceanography, engineering, maritime archaeology, and the intersection of art and science. These hands-on programs foster student interest in STEM fields through experiential learning and inquiry-based discovery.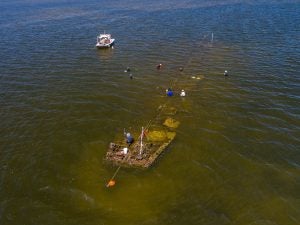 DISTINGUISHED PROFESSORSHIP IN MARITIME HISTORY
Distinguished Professorships are a major priority for ECU. Distinguished Professorships allow the University to recruit and retain outstanding leaders in this area while providing much-needed support for educational, research, and outreach priorities. This professorship would be aimed at recording, teaching and preserving our coast's rich maritime history.
OUTDOOR CLASSROOM AND BOARDWALK
We are developing a welcoming space for our student, staff, faculty and the NC OBX community to learn about the coastal environment, interact with the water's edge, and engage in real-world examples of concepts, ideas and course content from the classroom.  Although our campus sits along the shores of the Croatan Sound, actual access to the water's edge is limited.  We want to create a space that allows the classroom to extend into our backyard, across the marsh, and beyond the shores, creating a unique educational experience.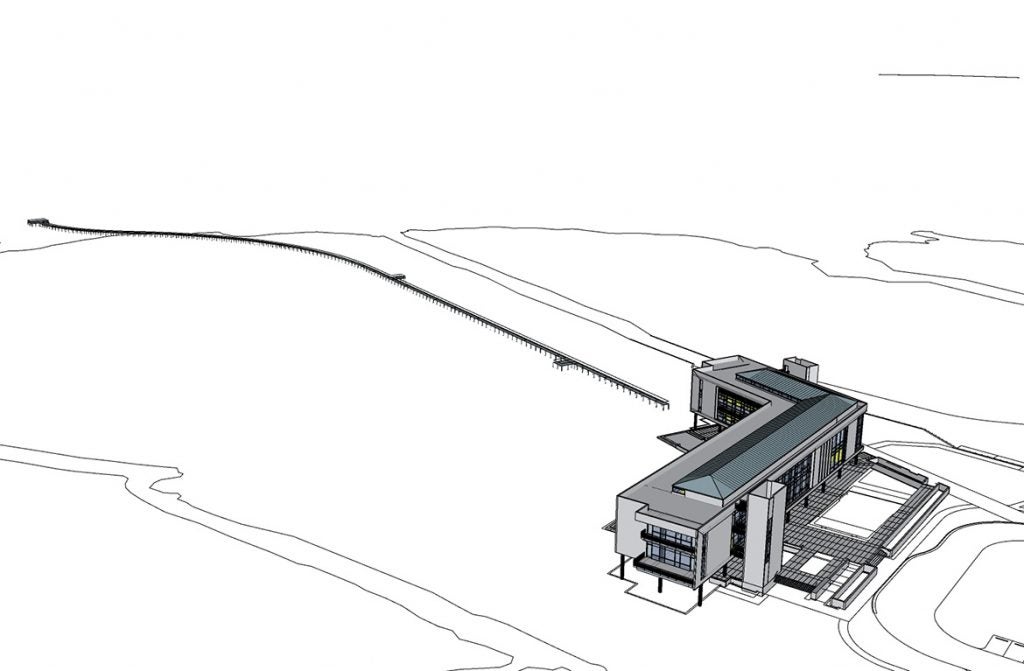 ART AND SCIENCE FELLOWSHIP
Linking art and science has been a part of CSI since the beginning.  We have worked with faculty across the College of Fine Arts and Communication through the years, but this could establish a formal partnership.  This fellowship would provide the resources necessary to bring a faculty member to the Outer Banks Campus for a full semester to participate in the courses associated with the Semester Experience at the Coast.  In addition, the scholar would be able to provide opportunities for community engagement.
CAMPUS RENEWABLES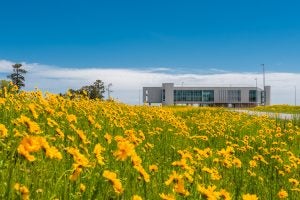 CSI and the Outer Banks Campus is a beacon of cutting-edge research and education in the northeast region of the State.  We lead the NC Renewable Ocean Energy Program for the State.  We have a Gold-certified LEED facility.  However, we have no renewable energy resources on our campus.  CSI is considering new partnerships and opportunities for demonstrating the capability of cleaner energy resources along our coast.
COASTAL FELLOWS PROGRAM
Designed to promote interdisciplinary research on issues related to coastal and marine systems.  This program will allow ECU scholars outside of ICP to devote time to the development of coastal-related research proposals that bridge knowledge across disciplinary boundaries (e.g., natural science engineering, health, and social sciences).  Selected Fellows are expected to spend part of their research development time at CSI on ECU's Outer Banks Campus, to present their research to CSI and community audiences, and to interact regularly with ICP and DCS faculty.