Mike Hosey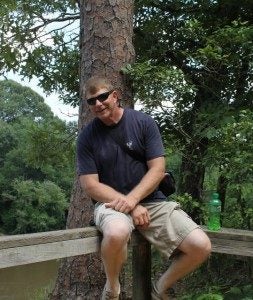 Mike Hosey
Facilities Supervisor
UNC Coastal Studies Institute
Office:
Room No. 221c
Phone: 252-475-5418
Email: hoseym@ecu.edu
Bio
Michael Hosey joined the UNC Coastal Studies Institute September 2014. Prior to this role, Michael worked with East Carolina University Facilities Maintenance for 14 years.
Experience
---
US Marine Corps Veteran
13 years prior experience in the electrical contracting field
4 years prior experience in the HVAC contracting field
6 years Electrical Apprenticeship Instructor – Pitt Community Classes
5 years Assistant Instructor in CPR/First Aid/NA and Community Training – Beaufort County Community College
Certifications
---
Electrical Contracting License Classification (Unlimited)
HVAC Technician Certification – Type: Universal Technician
Personal Interests
---
In his free time, Michael enjoys outdoor activities such as hiking, camping and hunting.