Paul Paris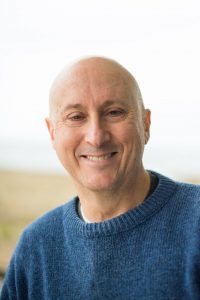 Paul Paris, Ph.D.
Research Scientist
UNC Coastal Studies Institute
Office:
Room No. 328
850 NC 345, Wanchese, NC 27981
Phone: 252-475-5430
Email: pjparis2@gmail.com
Bio
Paul joined CSI as a scientist in the Coastal Processes Program in the summer of 2015. Prior to coming to CSI he had accumulated more than two decades of public service experience working with Geographic Information Systems (GIS) at the federal, state, and local levels, on projects ranging from habitat suitability and environmental assessments, to data development, to the planning, implementation, and operations of enterprise geospatial information systems. He currently lives with his family in Kill Devil Hills, NC.
Education
---
Ph.D., Marine, Earth and Atmospheric Sciences, North Carolina State University, Raleigh, NC
Graduate Certificate in Geographic Information Sciences, North Carolina State University, Center for Geospatial Analytics, Raleigh, NC, 2014
M.S., Marine Sciences, Louisiana State University, Baton Rouge, LA, 1988
Bachelor of Arts in Geography, Virginia Tech, Blacksburg, Va, 1984
Current Projects
---
Ocean-Continent Transition Zone (OCTZ): classification and mapping the geographic distribution and geomorphic character of global continental margins
Research Interests
---
Paul's research interests include process geomorphology and quantitative landscape dynamics, geomorphometry, geospatial analysis, geostatistics, and geo-computing. His geomorphic investigations range from hillslope processes to coastal and nearshore dynamics and sediment transport. Other areas of interest include landscape response to anthropomorphic inputs, impacts associated with climate change and eustatic sea level rise, and the application of UAV and Structure from Motion (SfM) technologies to study land surface morphology and spatial and temporal change.
Paul is also interested in ways to integrate geospatial analysis, geostatistics, and machine learning into a combined geospatial-data science discipline to support quantitative landscape study. This effort brings together the disciplines of quantitative geomorphology, geomorphometry, geo-statistics and the myriad tools that comprise the modern data and geo-information sciences.
Personal Interests
---
When the winds are kind and the weather mild, Paul enjoys spending time on the water sailing and kayaking. Otherwise, he fancies bicycles, the occasional hike, baseball, brussels sprouts and biscotti (but not at the same time), and creating a sonorous dissonance while attempting to perform the works of the great composers on his classical guitar–it's the best he can do.
Paul might also be the only living male on the OBX who does not fish.
Publications
---
Paris, P. ,J.P. Walsh, and D. Reide Corbett (2016) Where the Continent Ends. Geophysical Research Letters, 43, 12,208–12,216, doi:10.1002/2016GL071130.
Paris, P. and Mitasova, H. (2014). Barrier Island Dynamics Using Mass Center Analysis: A New Way to Detect and Track Large-Scale Change. ISPRS International Journal of Geo-Information, 3(1):49–65.
Paris, P., Starek, M. J., Hardin, E., Kurum, O., Overton, M., and Mitasova, H. (2013). Lines in the Sand: Geomorphic and Geospatial Characterization and Interpretation of Sandy Shorelines and Beaches. Geography Compass, 7(5):315–343.
Gallen, S.F., Wegmann, K.W., Frankel, K.L., Hughes, S., Lewis, R.Q., Lyons, N., Paris, P., Ross, K., Bauer, J.B., and Witt, A.C., (2011), Hillslope response to knickpoint migration in the Southern Appalachians: Implications for the evolution of post-orogenic landscapes: Earth Surface Processes and Landforms, 36(9), p.1254-1267.
Paris, Paul, (1985). Grain Size Distributions of Beach Sands: False Cape to Lynnhaven Inlet, Virginia Beach, Virginia. Virginia Geographer, 17: Spring-Summer, p24-41.